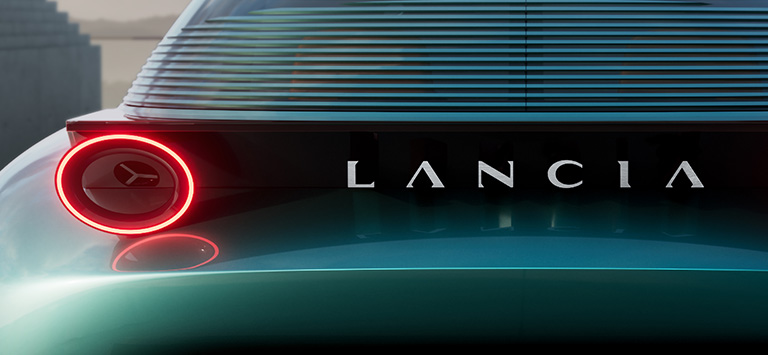 Pure, technological and with a unique identity. A modern take on the iconic chalice and new rear lights give the Lancia Pu+Ra HPE concept car a distinctive and timeless design.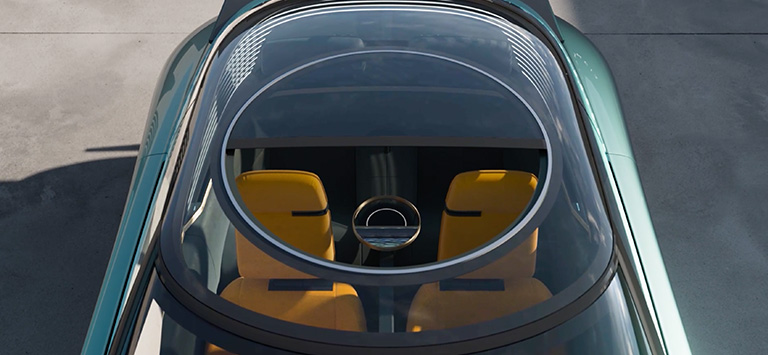 The circular roof projects the concept car towards the sky, giving its occupants a geometric-shaped panoramic view perfectly matching the elegant and sensual contours at the sides.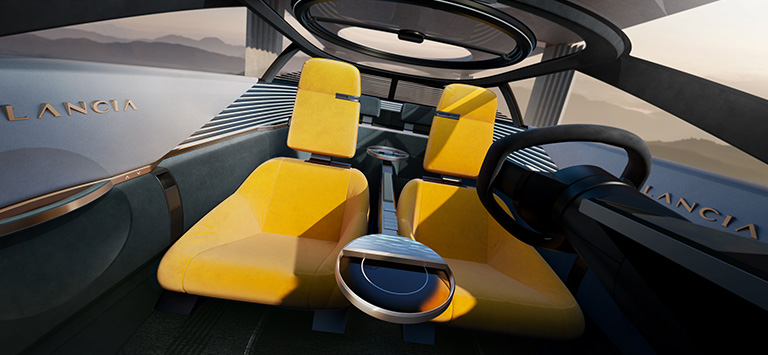 Interior design hops aboard the Lancia to recreate a home feeling. Every element of the interiors is conceived to mimic the atmosphere of Italian designer homes.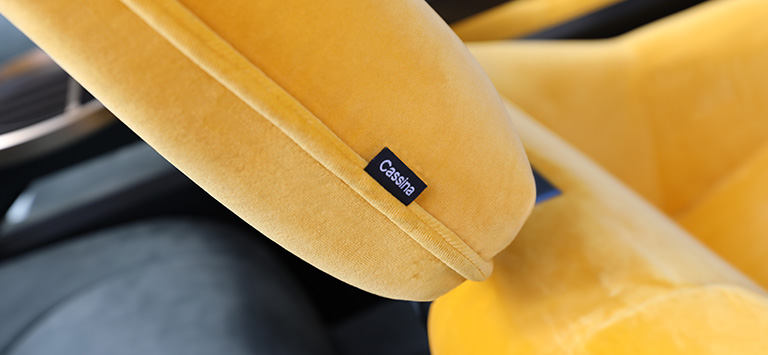 The interiors inspired by interior design were developed with Cassina, a symbol of Made in Italy excellence, with utmost attention to shapes, materials, and in-cabin wellness.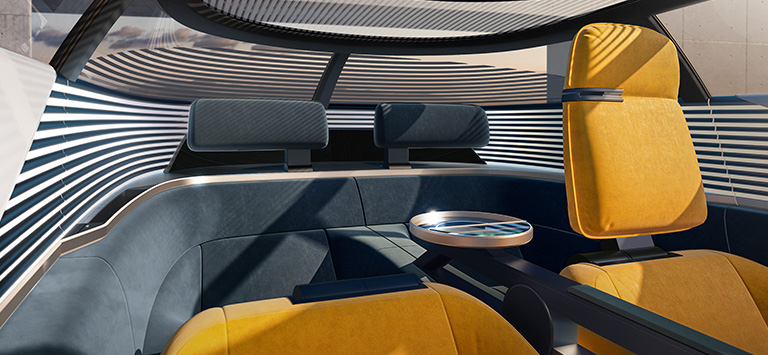 The enveloping horizontal lines create a modern interpretation of the famous Venetian blind structure that retraces the concept of home feeling and the warm atmosphere of Italian abodes.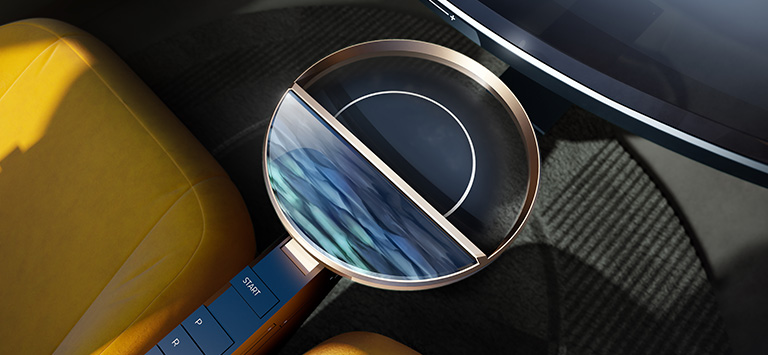 Sitting in the car as if you are in your living room. The brand-new coffee table was designed to elegantly convey the welcoming feeling of a domestic context.

Launch Pu+Ra HPE up close
Classic inspirations
Every detail of the Lancia Pu+RA HPE celebrates the beauty of timeless classics. The Progressive Green colour pays tribute to the Vincennes Blue Lancia Flaminia; the nose mimics the historic Lancia grille. The new emblem includes the traditional brand symbols. The seats are inspired by Maralunga armchairs designed by Vico Magistretti for Cassina.